Saint John Paul II and Marian representations
portrait made with traditional mosaic and micromosaic technique
Mosaic depicting Saint John Paul II while reciting the rosary. The photo provided by the client is the basis of this mosaic and its extraordinary expressive realism.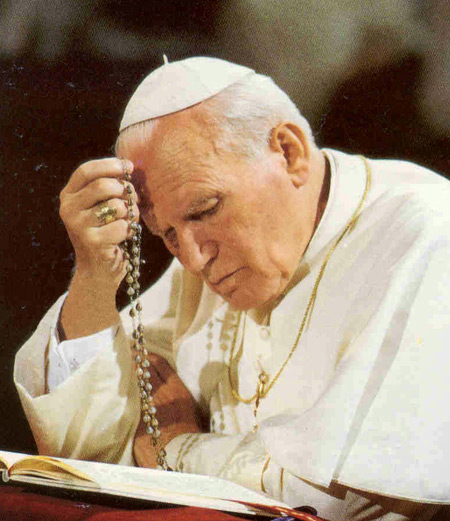 The photo provided by the client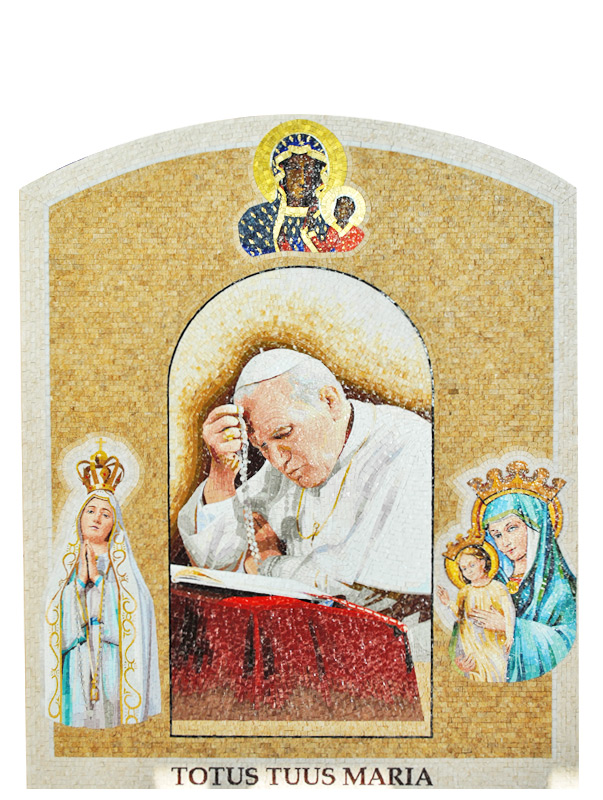 Around the Pope in prayer, the three different Marian representations convey his well-known devotion to the Virgin Mary.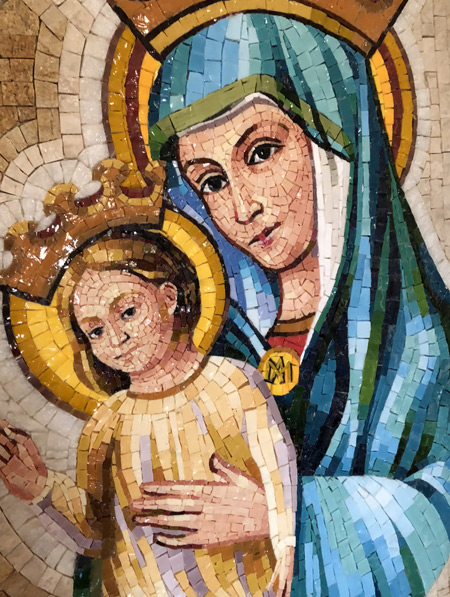 On the right, the Madonna is depicted as Mater Ecclesiae, in the same iconography style of an artwork installed in St. Peter's Square since 1981, commissioned by the Pope after the attack he was victim of and which recalls an ancient fresco of the fifteenth century.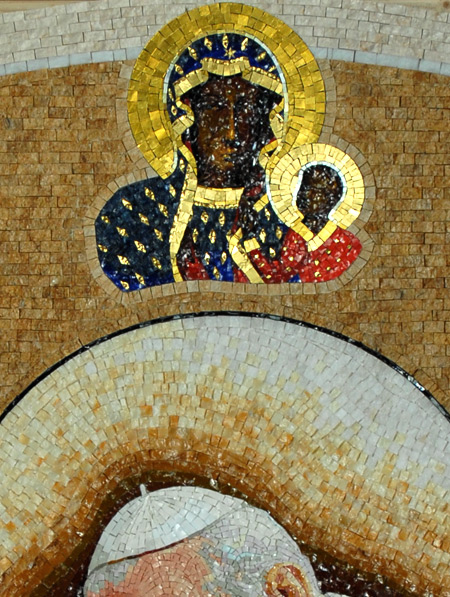 Above, the Black Virgin of Częstochowa evokes a Byzantine icon.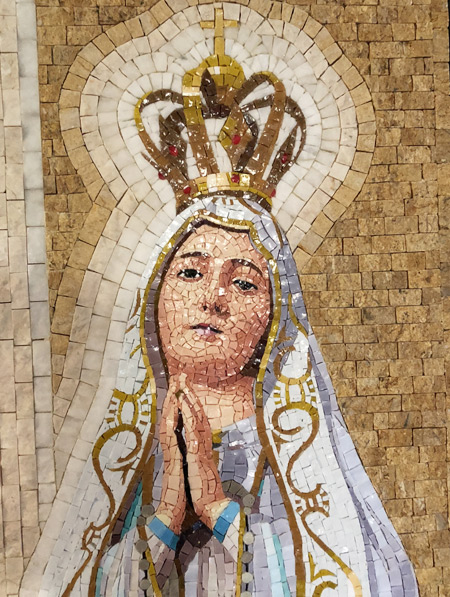 Left, Our Lady of Lourdes