Rome – Archbasilica of Saint John Lateran
Progetto Arte Poli creates the new papal ambo

The project
Watch video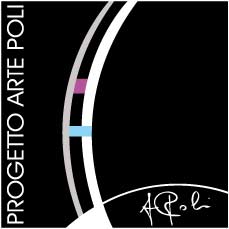 Liturgical
artworks
Progetto Arte Poli has always been known for its art in public places of worship and civil environments.
The sum of the art created at the studio is under the supervision and vision of the Artist, of
Maestro Albano Poli
. Progetto Arte Poli is a living workshop in continuous evolution, capable of increasing its artistic and production capabilities thanks to the synergistic collaboration of its skilled people.
Enter photo gallery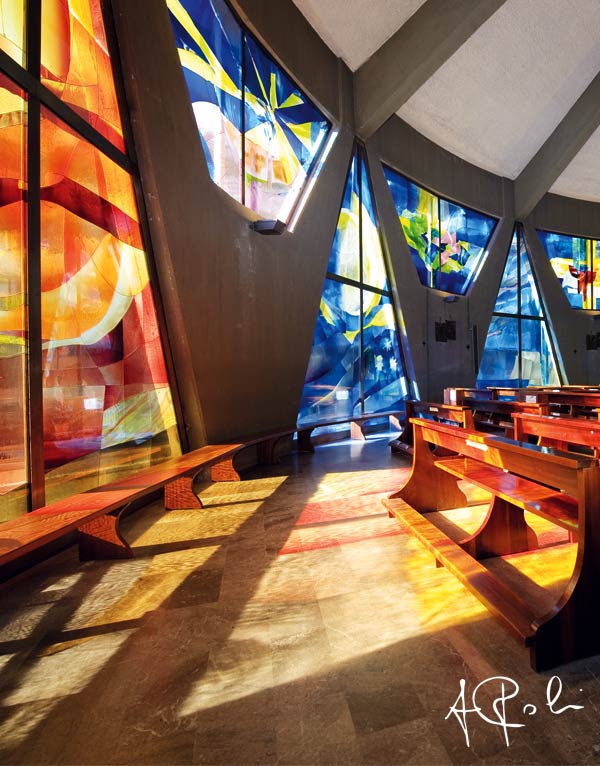 Albano Poli
Albano Poli was born in Verona on August 2, 1935. He attended the Napoleone Nani art school in Verona, directed by the master Pino Casarini. As suggested by master Pino Casarini, Albano Poli began creating masterful works of art using glass material. In a small art shop in the center of Verona Albano Poli begins his long career. At first he restores and reproduces stained glass windows for churches. Then over time, Albano Poli begins combining manual ability with creative genius to design stained glass windows with unique distinctive style. Each piece of artistic works is always new, different, and meets the approval of those who admire the artwork for the preciousness of the materials, the precision of the execution and often for the unique abstraction composition .
Read more

Restoration
In our 60 years of history as an art studio, we have completed numerous restorations in many diverse areas including artistic stained glass windows, fresco art, wrought iron art, mosaic art, and bronze, stone or wood sculptures.
Enter