Artworks
created
Marble furnishings, mosaic backdrop and blown glass artistic windows.
The altar through the golden gashes almost defines a perspective that guides the eye of the faithful towards the alter where the Eucharist is celebrated and attention to the Trinity is drawn.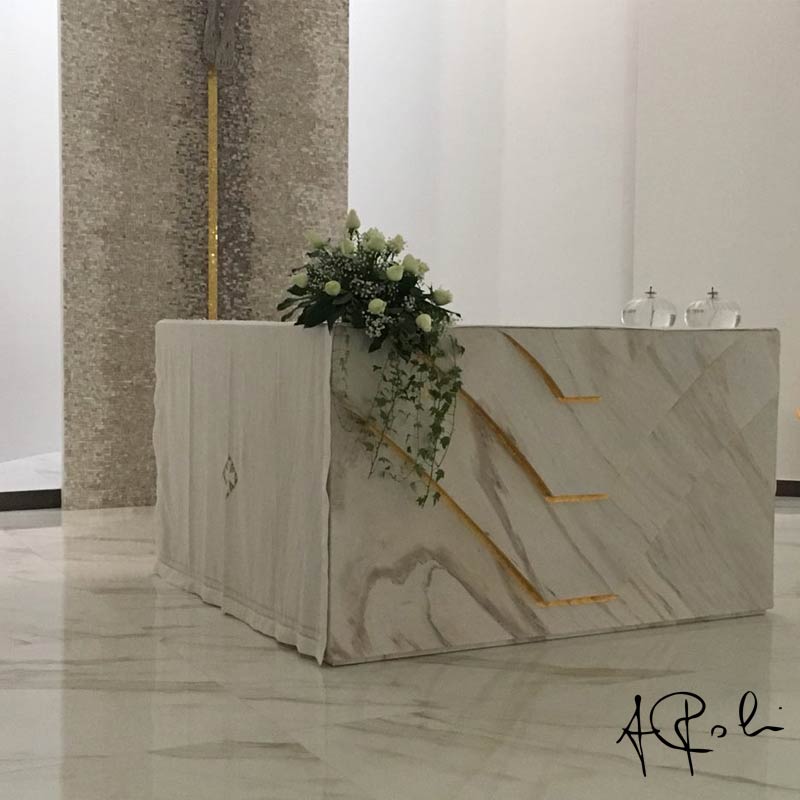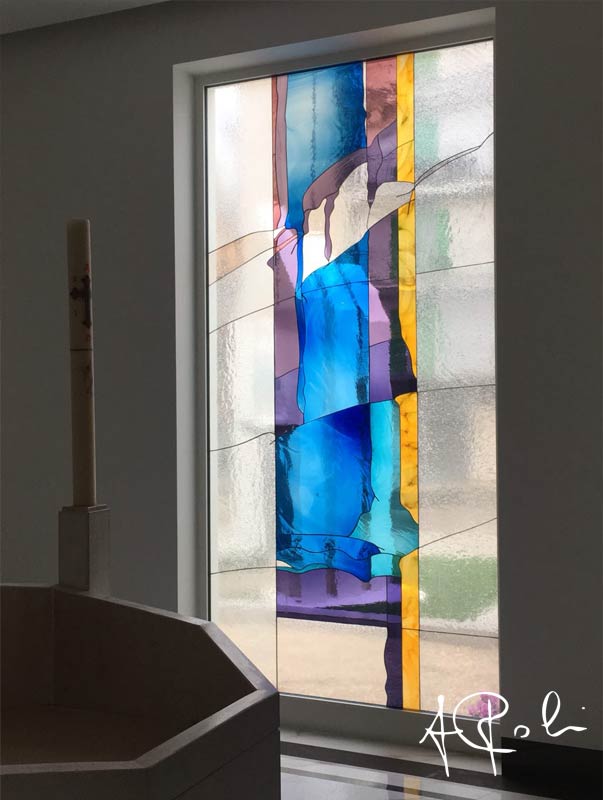 In the ambo the monolithic verticality is interrupted and divided into three sections of the Sunday liturgy consisting of the old testament, the new testament and the acts of the apostles. The blown glass windows are characterized by an abstract design where the colors are a symbolic reference to the Holy Communion and the water of Baptism.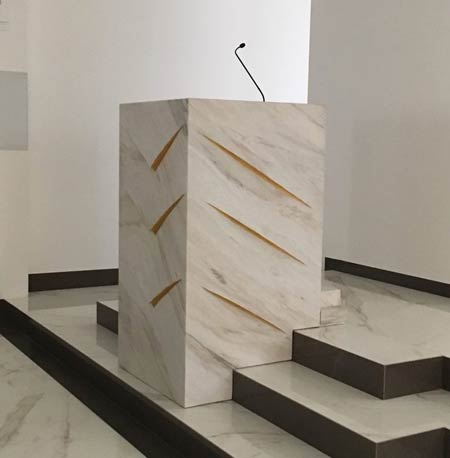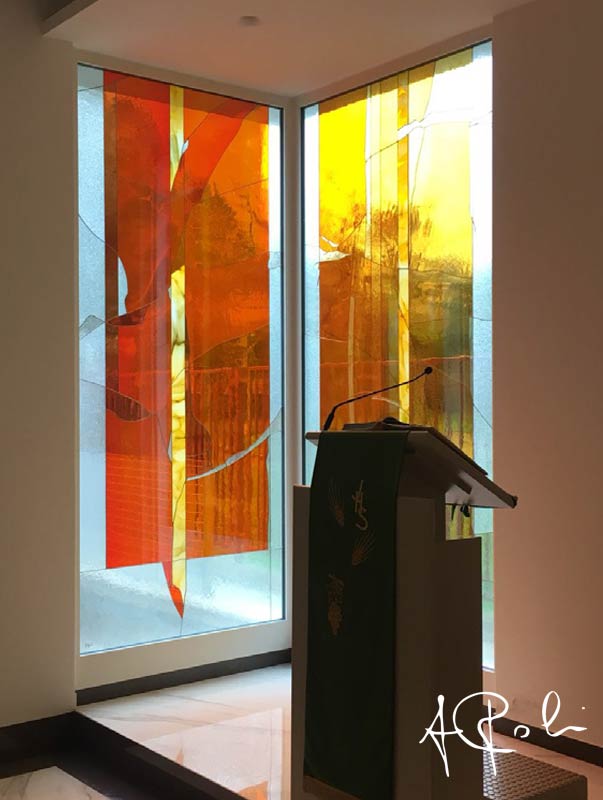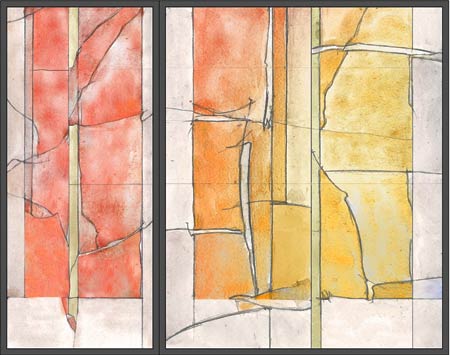 Project