Artworks
created
Mosaics
The chapel made of mosaic art is dedicated to the Blessed Virgin Mary of Loreto and Italy, is located inside the Pope John Paul II Center. The chapel is a sign of gratitude towards the Polish soldiers who freed the Marche from Nazi-fascist oppression, and gratitude towards St. John Paul II who visited Loreto many times confirming the attachment the Polish citizens and the people of Krakow have for the Marche region.
The construction of the chapel promoted by Marcello Bedeschi, director of Anci Marche and President of the John Paul II Foundation for Youth, was also supported by Anci Marche, also from the Marche Region and the Archbishop of Krakow Cardinal of Stanislaw Dziwisz.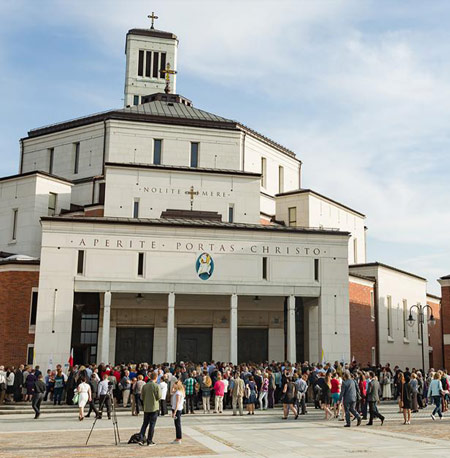 St. John Paul II Center, Krakow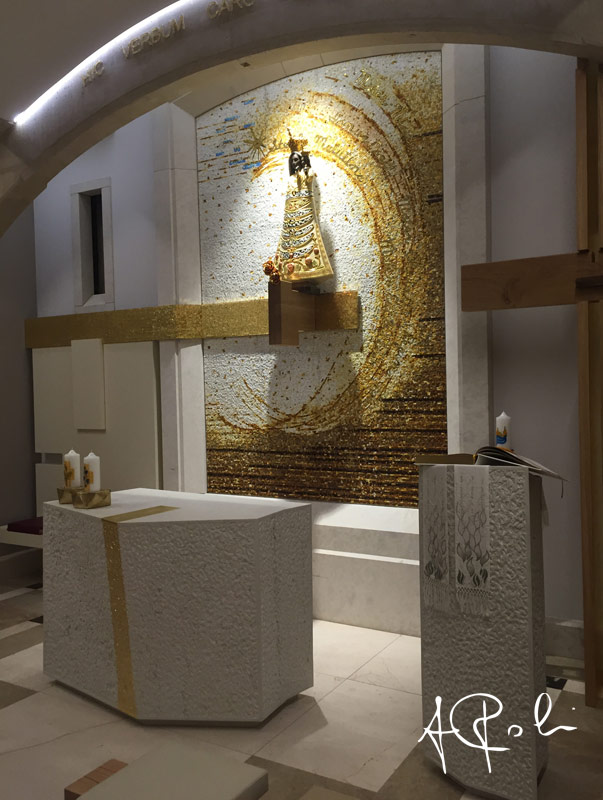 The interior of the Chapel with mosaics and marble furnishings.

mosaici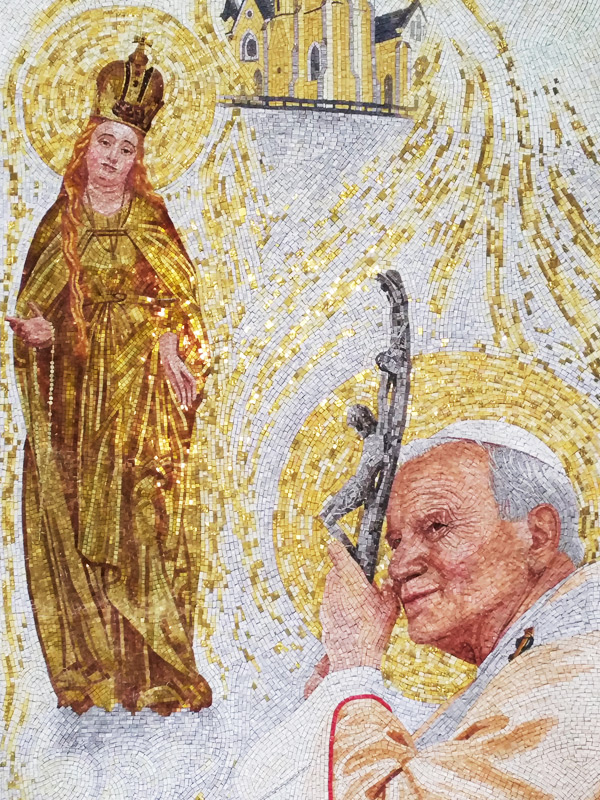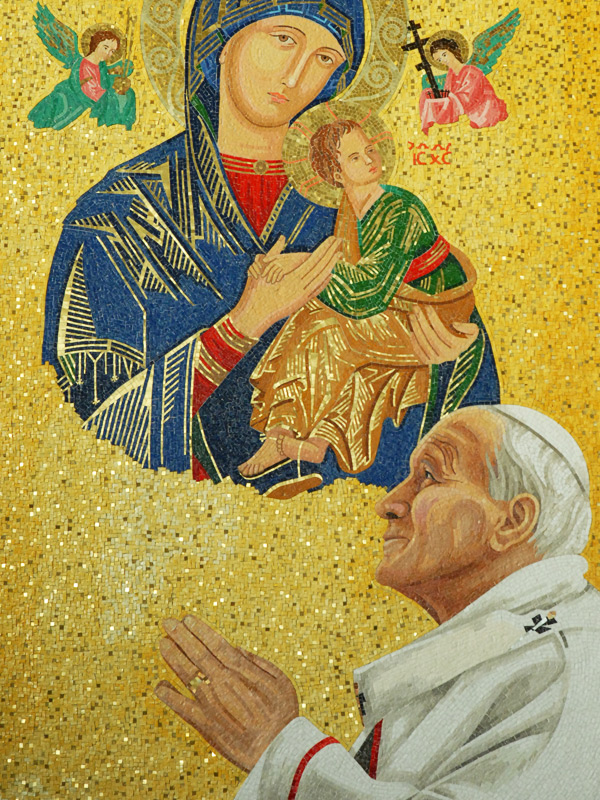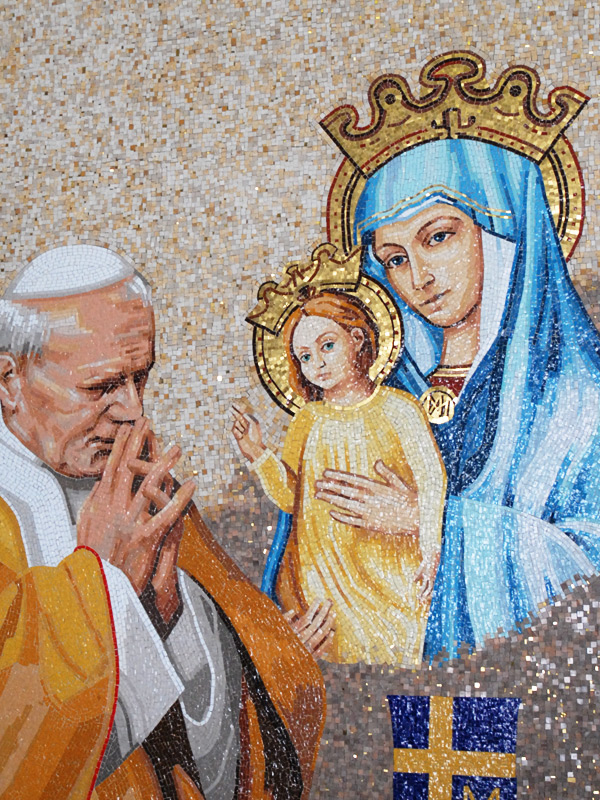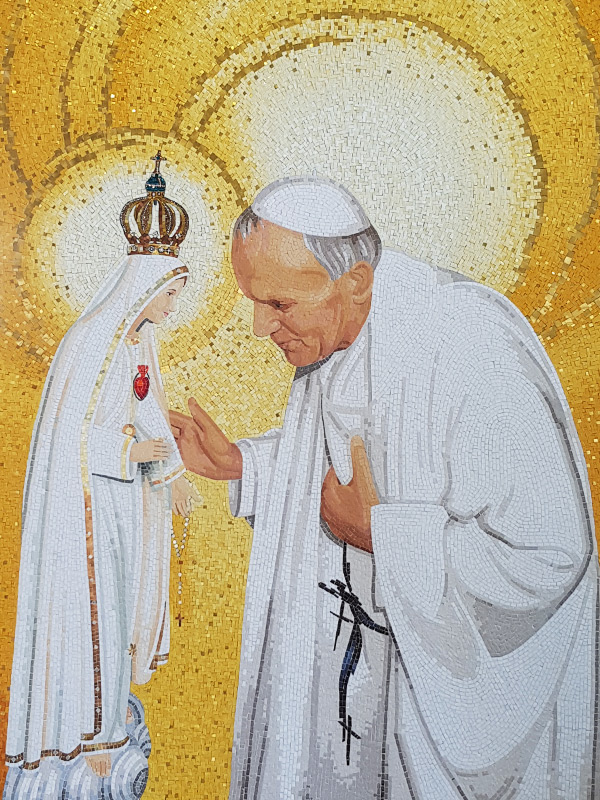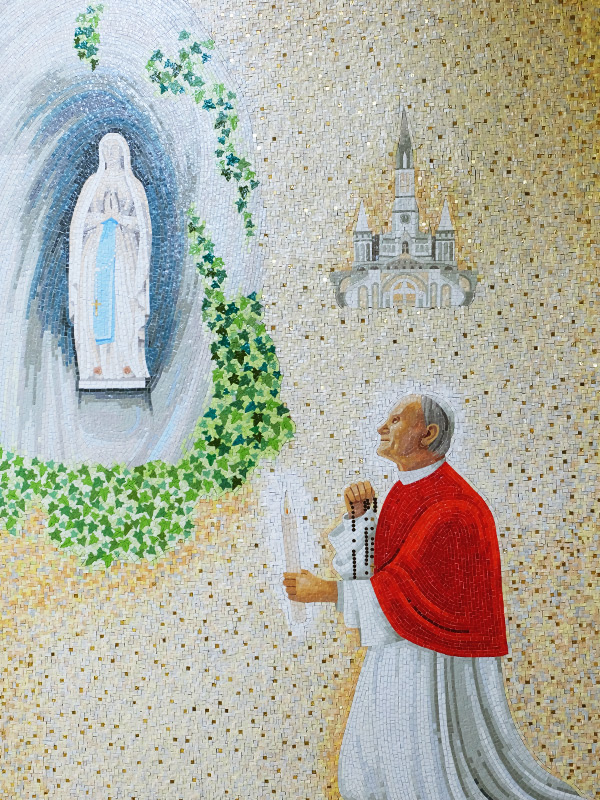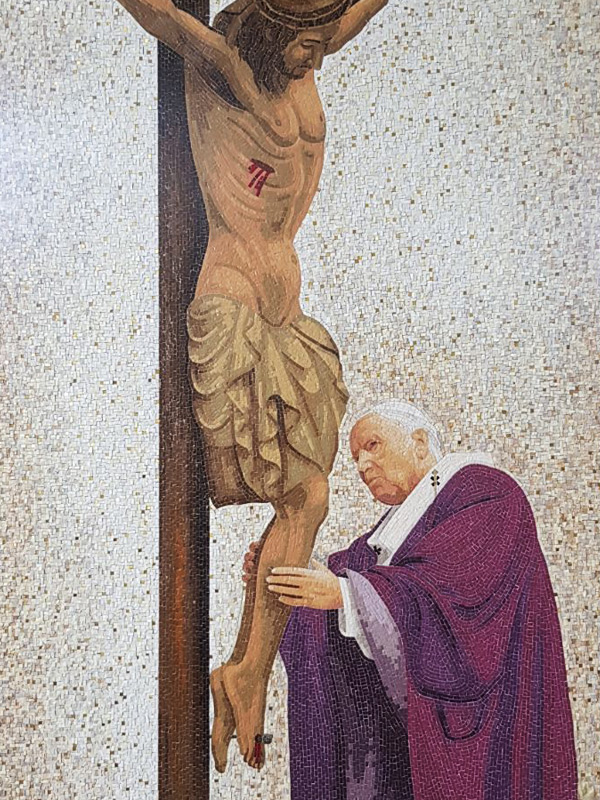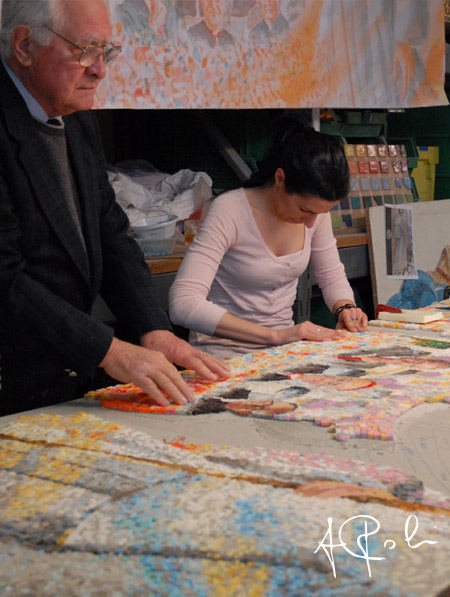 Some production phases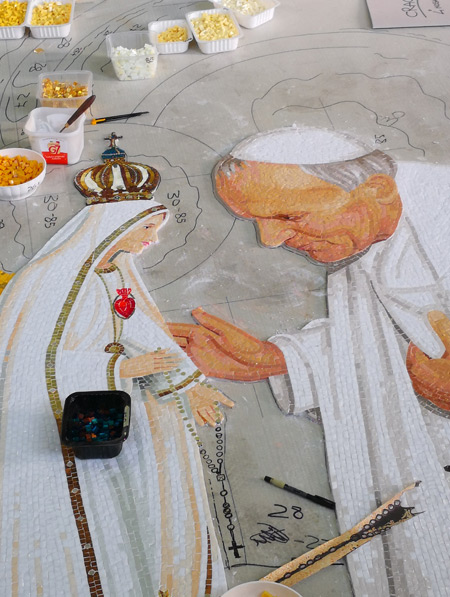 Some production phases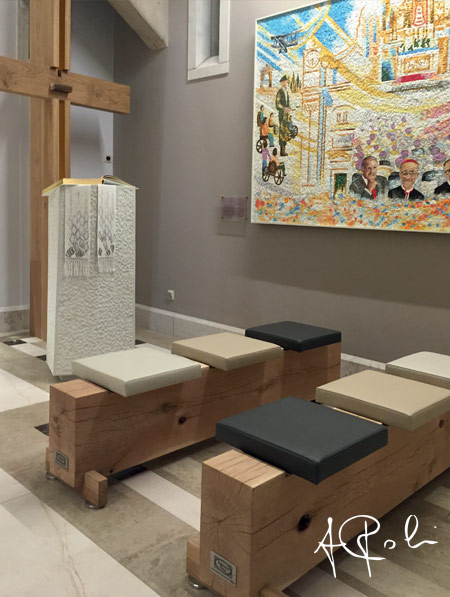 The interior of the Chapel with mosaics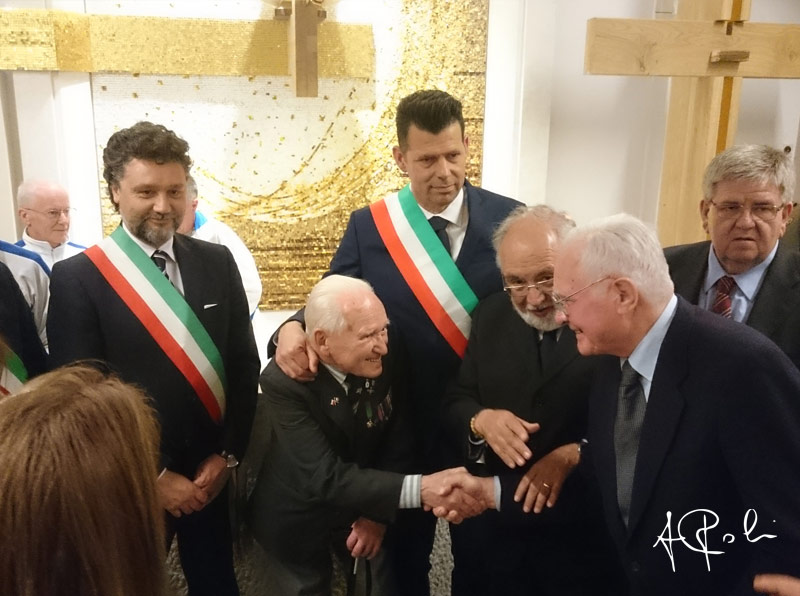 Meeting between Master Albano Poli and a surviving Polish soldier, alongside Marcello Bedeschi, Raimondo Orsetti (Manager at Marche Region), the mayor of Fano and the mayor of Loreto