Artworks
created
Mosaic depicting Saint Pope John Paul II

The Center of Divine Providence represents a fundamental step in the history of Poland which finally recognizes the Catholic community. The Poles undertook to build the sanctuary as an ex-voto for the approval in 1791 of the first Constitutional Charter (the third in the world). The construction was supported by 8,000 Donors residing in Poland or abroad. The complex of buildings also includes the Center of Divine Providence and the dedicated museum to John Paul II and Cardinal Stefan Wyszynski. Inside the sanctuary there is a special space that was intended for the custody of the mortal remains of the most illustrious Polish patriots as well as of personalities from the world of culture and science.

To welcome the relic of Saint Pope John Paul II, the faithful portrait of the Pope was made in mosaic together with a gilded frame.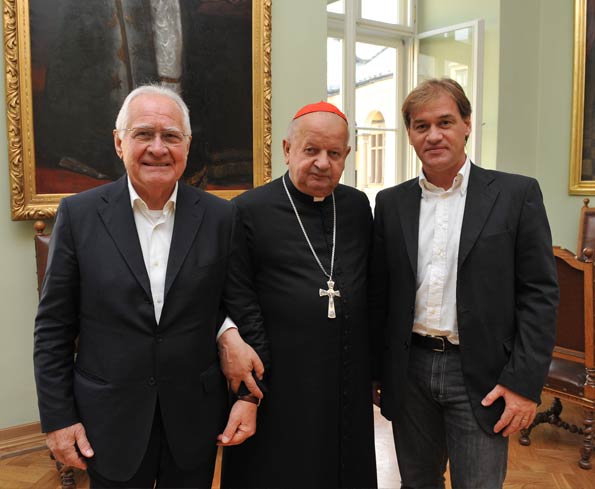 Archbishop of Krakow Cardinal of Stanislaw Dziwisz.
Some production phases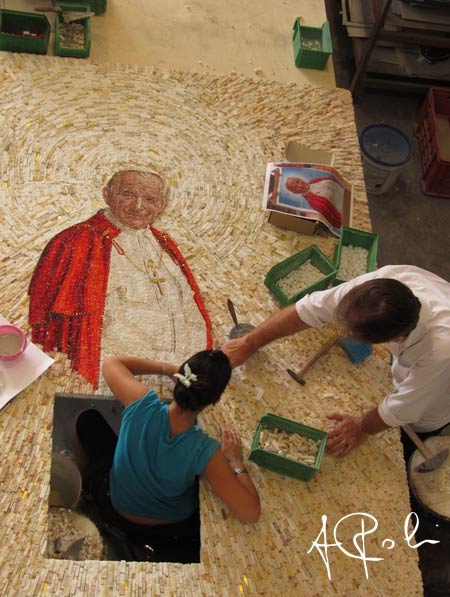 Some production phases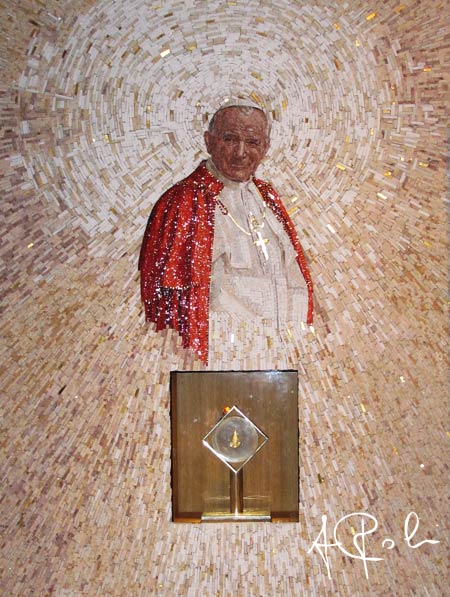 Mosaic
Celebration for the positioning of the relic
Card. Nycz admires the mosaic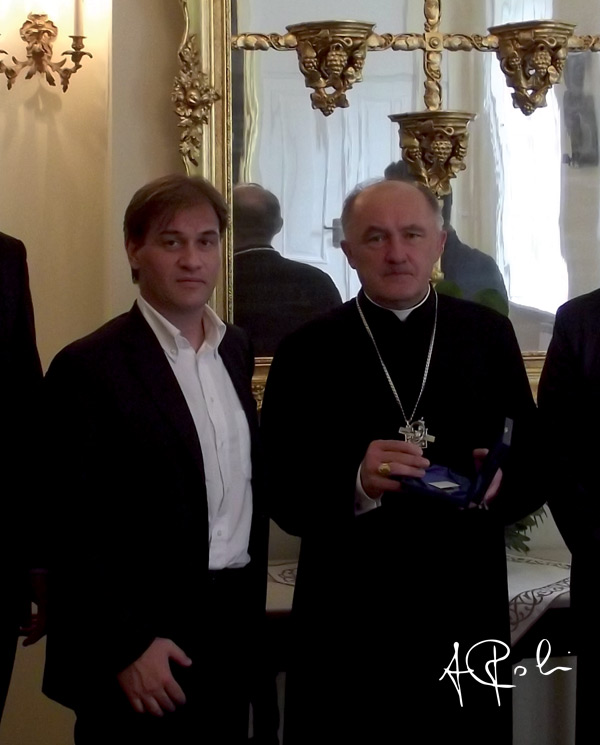 Paolo Poli and Card. Nycz