Bronze crucifix, 19x37 cm
Christ of Hope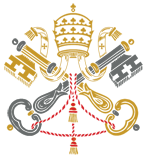 the Pontifical Council for Health Care Workers (for the Pastoral Care of Health)

The Risen Christ as a sign of consolation and salvation
The crucifix Christ of Hope (dimensions 19xH37 cm) was made with the ancient technique of lost wax bronze fusion and then patinated.

The Christ of Hope started from the Church care towards the world of suffering. In 2012, the Year of Faith, the Pontifical Council for Health Care Workers (for the Pastoral Care of Health) intended to repropose with the Christ of Hope the image of the One, who in a unique and universal way became 'next' to the whole of humanity. Taking advantage of the testimony of exquisite attention that even Pope Francis showed for the world of suffering and of the people who take care of them, Master Albano Poli was asked to create an artistic Crucifix that was at the same time a sign of Jesus' sharing and solidarity with human suffering and hope, which only God can assure and instill both in those who live the mystery of suffering and illness, and for their families as well as for all those who, in various professional capacities, make up the family of the healthcare world.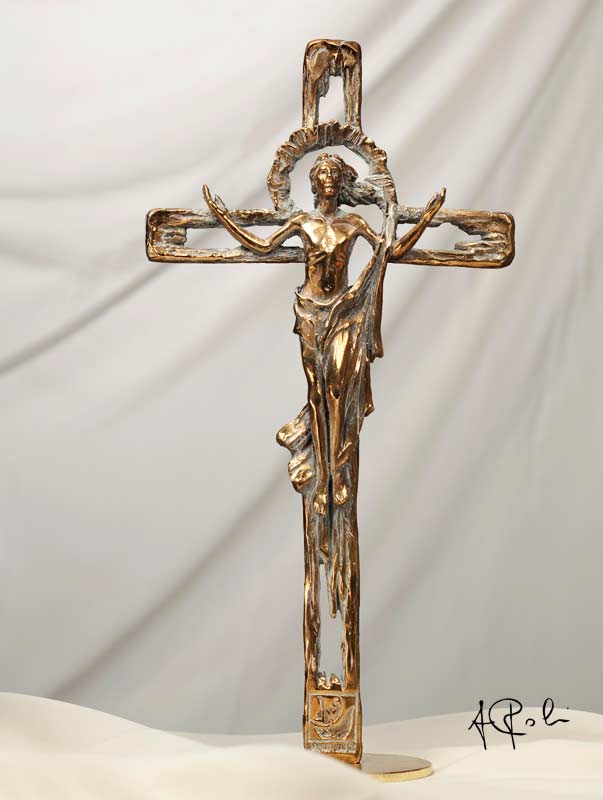 Bronze crucifix, 19x37 cm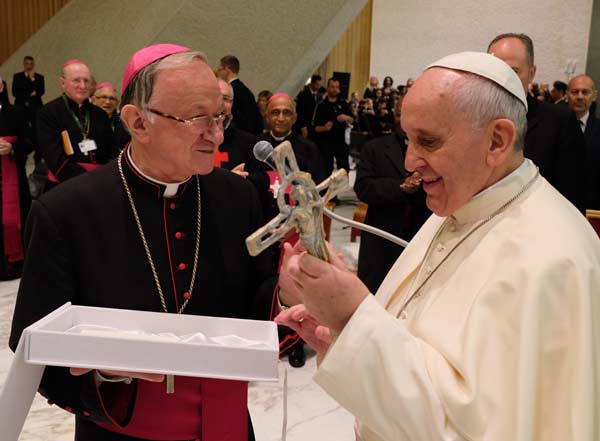 Bishop Zygmunt Zimowsi,
President of the Pontifical Council for Healthcare Workers with Pope Francis.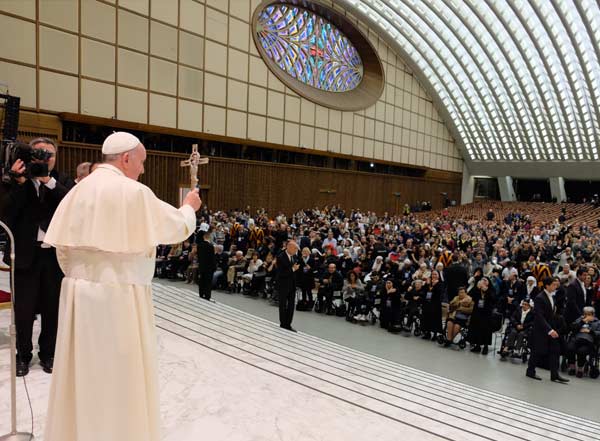 Pope Francis presents the Crucifix of Hope in the Paul VI Hall.
The initiative of the Christ of Hope, organized by the Ministry, was intended to
bring the symbol of our salvation and human dignity elevated to the Cross
to hospitals, healthcare facilities, families, volunteering associations and wherever the mystery of life and hope is celebrated, in order to remember that, even while in suffering and pain, no one is ever alone. Underneath the Cross Mary is always with us, Mother of the Church and Mother of our Faith.