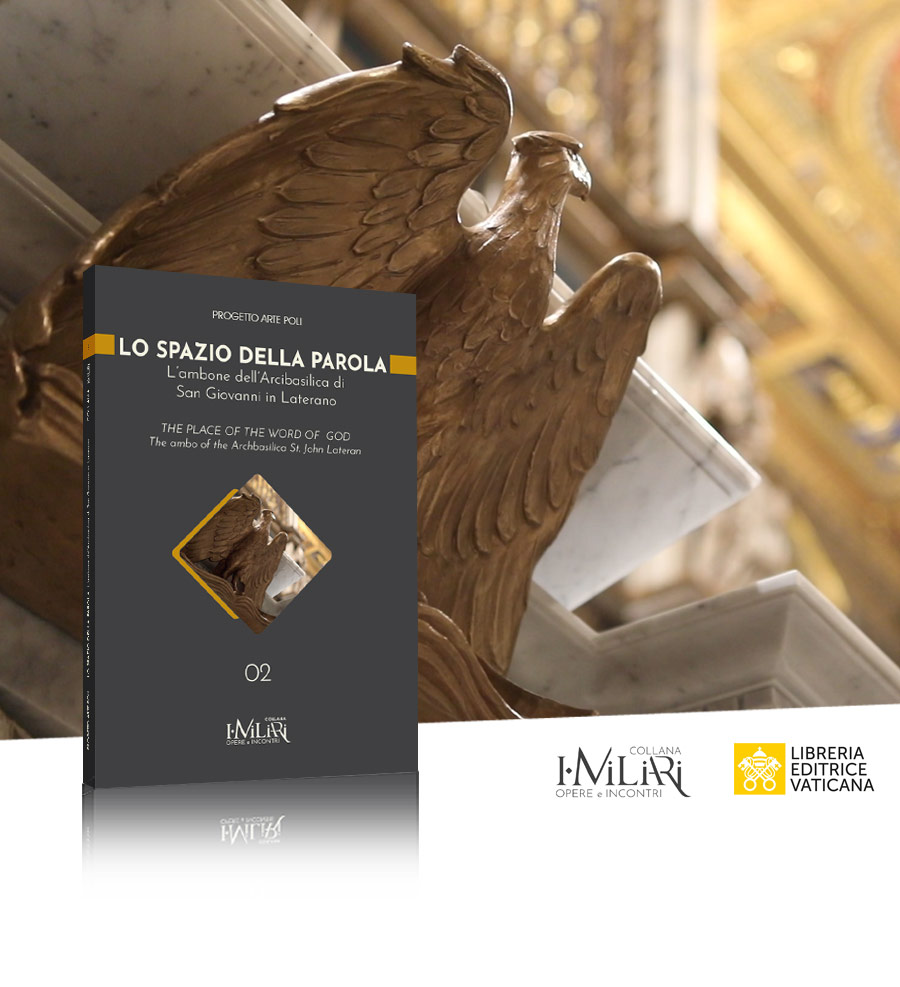 The place of the word of God
The Place of the Word of God is the second volume of the series I Miliari
, which describes the process of creation of the ambo made by Progetto Arte Poli for the Archbasilica St. John Lateran. The reliable contribution of different scholars allows to focus on the role of the ambo in the liturgical space and to retrace the reasons of the lack of this liturgical furnishing in the most important Papal Basilica in the Word.
Buy now

"

The ambo installed in St.John Lateran […] emerges as a 'milestone', a visible and meaningful sign placed on the crossroads of different paths: the artistic career of Albano Poli, the path followed by the people who live this place every day, the timeline where the most important and crucial stages of its history are marked and which made it the majestic architectural artwork that we can admire today

"
---
Paolo Poli
CEO Progetto Arte Poli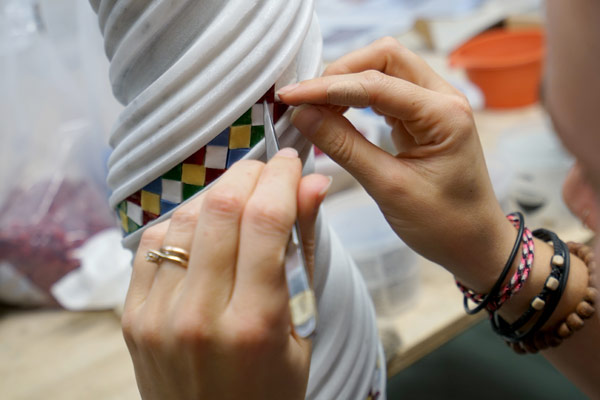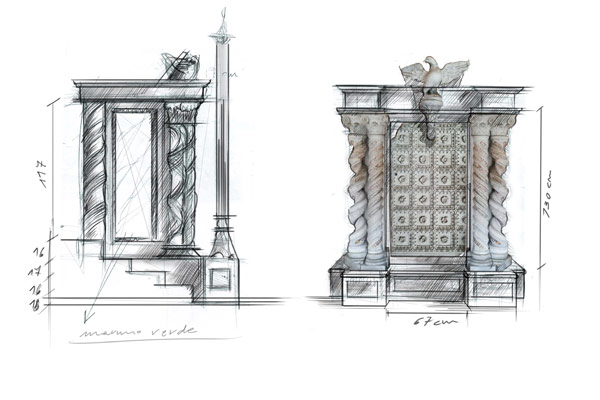 The artistic importance of this artwork is […] the strength of a studio that has been able to draw upon the past to create something new filled of deep meaning
Giving the readers this new volume, which presents the design process of the Lateran ambo and highlights its characteristics and which makes reference to the reflection that brought to its construction, I wish for the Word of God to always guide our steps, as everyone can experience that «in the sacred books, the Father who is in heaven meets His children with great love and speaks with them
The liturgical celebration is the chosen moment dedicated to the proclamation of the Word of God, the moment in which God talks to his people gathered in his name. Closely linked to the Word of God […] the ambo is one of the main liturgical furnishings of the celebration. Thanks to the communicative strength, its symbolic presence continues before and after the celebratory time
Master Albano Poli and the works of his workshop reveal an understanding of the historical processes that permeate the liturgical life of the church community. The artistic beauty of their creations contributes to the dignity of the liturgical celebration, encouraging the rediscovery of its meanings in the search for ever more suitable signifiers.
As the Holy Scriptures are the "written proof" of this continuous dialogue between God and the human being […] the lack of a "worthy" ambo for the Cathedral of the Bishop of Rome becomes an increasingly urgent matter over the time. […] "Noble", "fixed" and architecturally "harmonized" with the background in which it is, the new Lateran ambo was built thinking about the glorification of listening to the Word of God before the communion in the Eucharist […]
❮
❯